"I want you to know that I am innocent - and that I will fight to clear my name"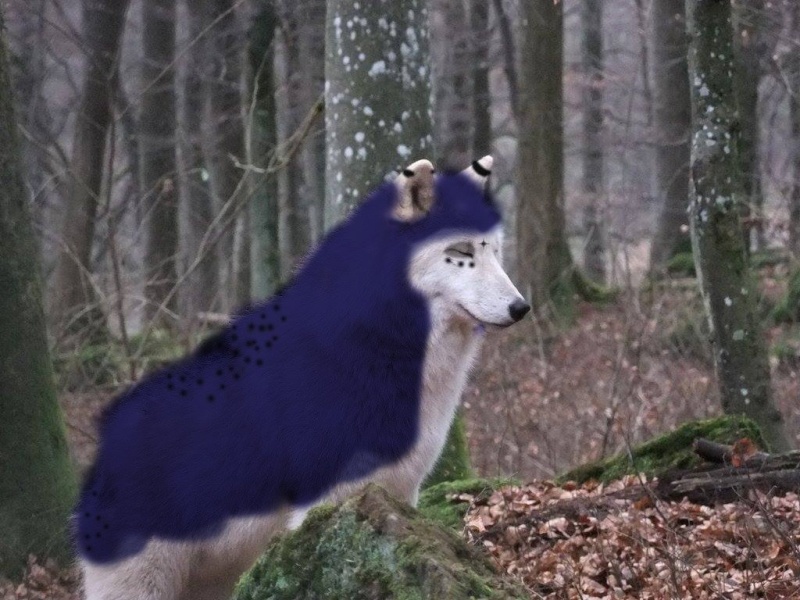 "Only the weak are cruel. Gentleness can only be expected from the strong"
Recognized As
Fiametta
Also Known As
Fi-Fi, Ametta, Malty, Miss. Amett
Origin
Italian
Meaning
"Fiery One"
Masculinity
Feminine
Hour Glass
3 1/2 years
Class
20% Dire, 40% Tundra & 40% Arctic
Desired Role
Not yet achieved
.
Though is interested in becoming a Warrior or a Delta. Unsure yet.
▁▂▃▄▅▆▇█▇▆▅▄▃▂▁
Pigment in Depth
Her fur is naturally ivory with a base hue of Maltese. This coating comes a long way across her frame, from the top of her forehead leading down her spine and sides to midway of her tassel. Her physique is thickened at her nape, lower belly and with a long fluffed tail. her paws are a bit large due to her inherited gene pool. Her legs are long and supportive for her stable condition depending on the weather forecast. She has a gray smudge across both eyes, even three small dorsal black dots underneath her right eye. Whilst having a small scar going halfway across her left.To configure the rest of those tones on her frame, Ametta has various spots in an abundane on her back, tail and the back of her neck and ears. There is a small smudge of black printed on her mid-frame on her spine. The tip of her tail is also smudged black with the Maltese coating swished around like a paintbrush. her ears are white, however a skinny black line skims vertically across the backside. The inside of her ears are cream. The back of her hind legs are black.
Behavior
Gentle, calm, open-minded. She adores the company and innocence of the youths. The playful abundance really soothes her nerves whenever she feels grouchy. However, she tends to be aggressive and testy attimes if questioned. Though she has a soft side and caring heart for those she admires and looks up to.Despite that for her factors, she is very keen on her territorial actions. She'll be more precise when it comes to her role and prefers to not be disturbed when on patrol or whatever she desires doing if not on her objectives for the day. With that she can be stubborn, exceptional when injured.
Build Structure
Being slim and carrying medium weight from her travels, Fiametta is quite the strong canid she sees herself as. Not bowing down to challenges accepted by or told according to about the future weather. She refuses to give up, as she always has since she grew up. her broad shoulders and hins legs support her for the long term event of running long distances or to help handle an ambush on a herd or lone cattle.
Those Eyes
Platinum. A silvery hue that distinguish her twin pools with a fascinating gleam. That when settled at sunrise/sunset, the reflection gives off a colorful hue bouncing colors from her silvery glow.
However, to be nearly blind in her left eye, it left her iris a musky color to look a bit hazy than her other eye.
▁▂▃▄▅▆▇█▇▆▅▄▃▂▁
Strengths
Stealth camouflage
Hunting
Chasing
Running
Weaknesses
Lack of vision in left eye, nearly blind.
Keeping her balance along narrow-like terrain when crossing over
Thrills
The company of pups
Company from close comrades
The sound of the pouring rain
A successful hunt, recovery, etc
Taking a stroll by herself
Upper-classed canids
Determined and open-minded members
Cooperation is the key
Detestation(s)
Hostility; Aggression
Brawling
Stealing Food
Harmed Pups
Those she doesn't trust or often know as well
Walking along narrow cliffs, edges
Becoming injured or seeing others receive injuries
Companion
It's a tad early for her to seek one just yet
Whippersnappers
As she already had a litter of two, however, losing them left her previous mate traumatized to allow him to flee. She is yet undecided to this point.
Beta/mod




Posts

: 6


Join date

: 2014-01-13


Age

: 26


Location

: Basking in the sunlight



Accepted, you can start Rping now
Admin




Posts

: 139


Join date

: 2013-09-20


Age

: 21



Thanks, I will start shortly.
Beta/mod




Posts

: 6


Join date

: 2014-01-13


Age

: 26


Location

: Basking in the sunlight



---
Permissions in this forum:
You
cannot
reply to topics in this forum